Book 1 Erased: Outlining

100%

100%

Book 1 Erased: First draft

100%

100%

Book 1 Erased: Revision rnd 1

27%

27%

Book 2 Scattered: Outlining

100%

100%

Book 2 Scattered: First draft

50%

50%

Book 2 Scattered: Revision

0%

0%

Book 3 Quelled: Outlining

20%

20%

Book 3 Quelled: First draft

0%

0%

Book 3 Quelled: Revision

0%

0%
The Siemna Trilogy is an epic fantasy trilogy consisting of the books Erased, Scattered, and Quelled.
Erased starts out with seventeen year old Veyath, who wakes up naked on a city square with no memories. He learns he has been one of the despotic Children, who rule society by way of magic. Upon turning seventeen, he has been been stripped of his powers and banished from the Palace, to find himself clueless, alone, and lost, in a cruel, harsh world. Soon, he also discovers that reality itself is breaking apart.
I have now finished the first draft of Erased and have started drafting Scattered.
But as if Covid running rampant across the world hadn't put enough of a dampener on my creativity in the year of 2020, I also lost my grandfather in May. These things combined have wreaked havoc on my already fluid schedule. In fact, I put the whole writing project on hold for almost five months while taking care of my grandmother and moving her to a new flat.
I'm slowly returning to some semblance of normal, but I've decided to set no deadlines, and only loose goals of 'finishing the draft maybe during spring'. Unrealistic deadlines will only harm the process, kill my creativity, and result in a substandard product.
If you'd like to get updates about new stories and my progress with this trilogy, feel free to sign up for my (rare) newsletter and follow me on social media (less rare). Links are in the footer.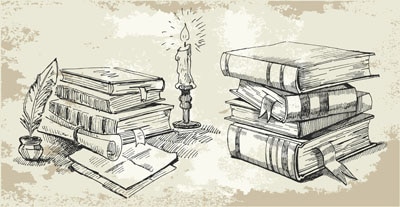 Subscribe to my newsletter!
Would you like updates on my short stories, novels, and other exciting things?
Sign up for my newsletter and get an email whenever I have something to share.